Description
Meca EVO1 – Clutch Pedal
With our clutch, you will love every shift of your historic racing car.
The degressive style of our clutch aims at the most faithful feeling you have in a real car. The pedal is equipped with a total of four springs, thanks to which everyone can adjust the stiffness according to their preference. In addition, the stiffness can be adjusted using the groove in the pedal. The load cell sensor ensures accurate power transmission. The pedal faceplate can be height-adjusted and you can also set the angle of the pedal.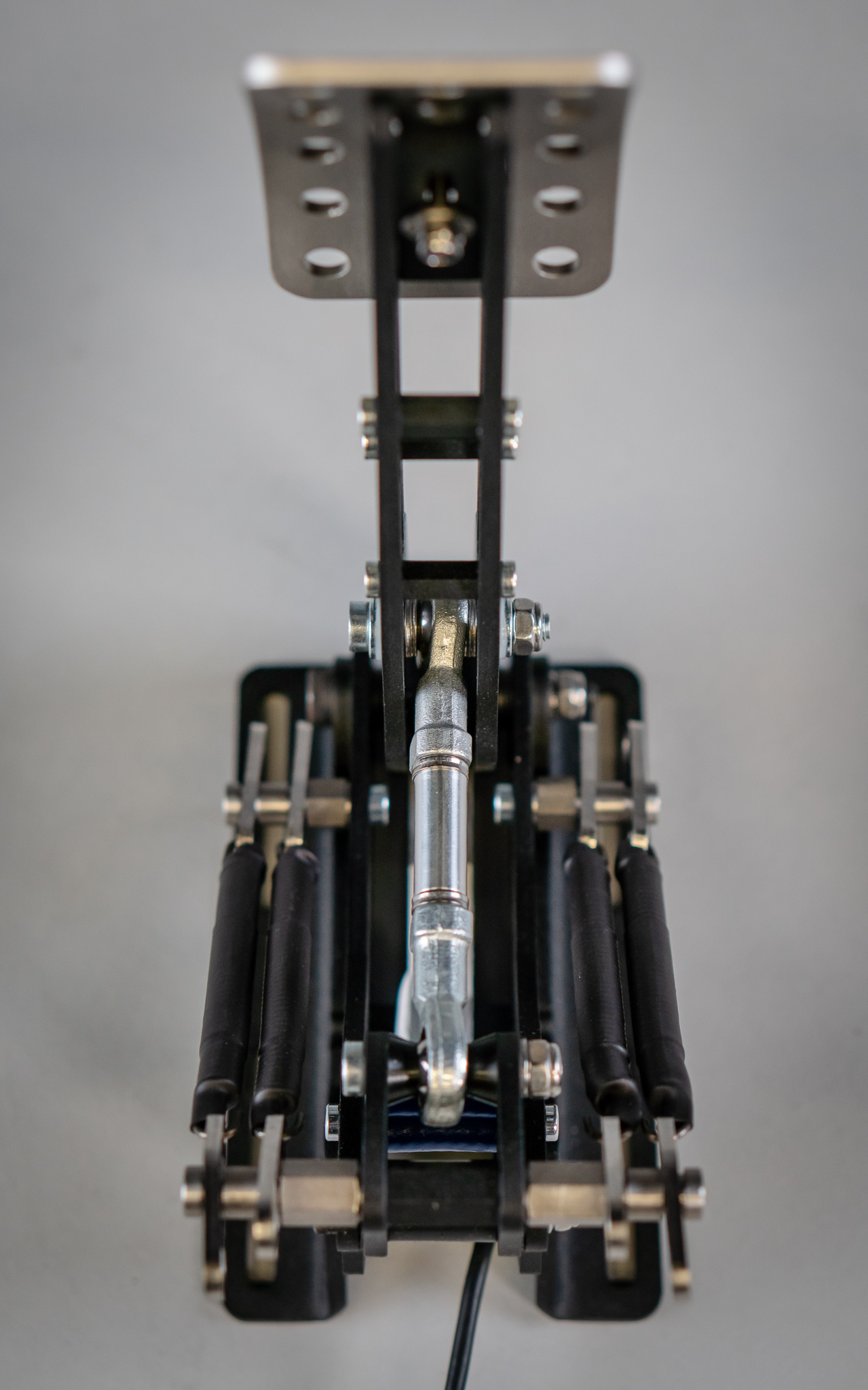 Clutch Pedal
4mm thick steel with surface treatment
Adjustable pedal angle Adjustable position forward/backwards, left/right
Height-adjustable pedal face plate (Ballotin stainless steel)
Degressive style clutch – simulation of clutch compression in a real car
Large variation of settings and fine-tuning
Equipped with four tension springs, can be changed according to the user
Springs can be removed – 4 springs (max)- 1 spring (min)
Load cell sensor
Ball bearing rotation axis housing
What is in the box?
Clutch pedal
4x  screw M6x25
4x nut M6
8x Steel washer
4x plastic washer